29
05Advanced Social Oauth Login
Hi friends,
Are you looking for social oauth login script with flexible dashboard? Here you go!
Advance social login with powerful dashboard. Nowadays people are appeared to fill the registration form boring. This script makes user to logged in to your site with single click and get the user data form any of our social networking sites like facebook, google, linkedin, twitter,github, microsoft which are trending in these days, this will consume users time. Implement oauth login in your application without exposing credentials, enabling easy and safe sign-in through Social Identities.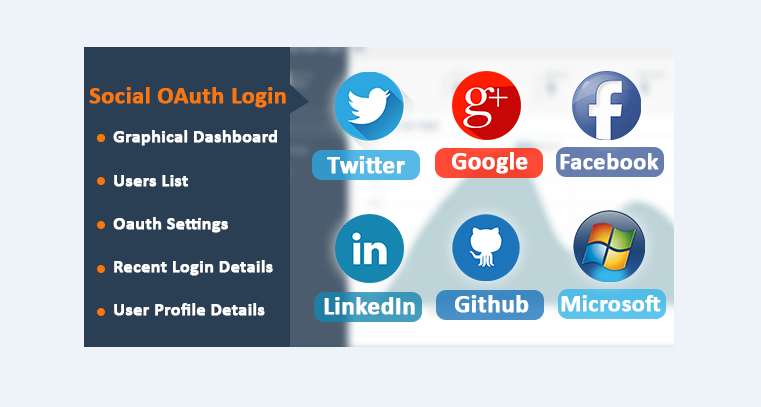 Social oauth login Ffeatures:
1. Graphical Dashboard
2. User List
3. Oauth Settings
4. Recent Login Details
5. user Profile Details

Documentation:

For Documentations Visit this link

Social Oauth Login - Work flow:

Login Page - Social Login and Admin Login:

Social login allows business, universities and government entities to leverage social identity providers to share select identity information for authentication via OAuth tokens. Once authentication success the user data will display. Admin Login allows access to dashboard.


User Profile Details After Authentication Success:

Dashboard:

Purchase:

Advance OAuth Login is light-weight script and developed in PHP programming language. All the OAuth modules are working good, the only thing is to update the secret and key in the settings. You can easily modifies the code, which is very to easy to understand. Pay the amount through paypal at the rate of $16. Email id is thirumaniraj10@gmail.com.

Note:

After the payment is successful, you will get social-oauth-login.zip file from hackandphp@gmail.com within 24 hours. If you have any further queries then you can contact on this mail id.

By Thirumani Raj posted on - 29th May 2017